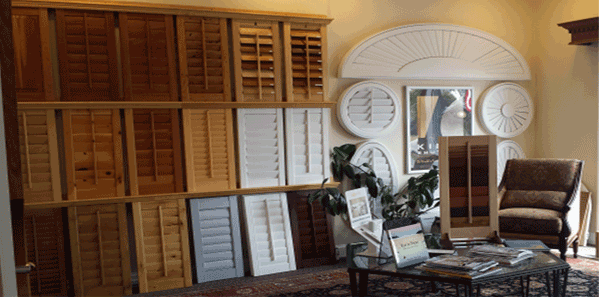 Don't Buy Shutters from a Van! See Shutters Before You Buy In Our Shutter Showroom!
8 Tips for 

Buying Shutters

You've probably seen ads on television or in circulars or mailbox offers for 3 Day Blinds, and other national "chains." You may also have looked at discount shutters at Costco, Home Depot or Lowes. So how do you know where the best place to buy shutters is? And, what exactly should you look for when purchasing shutters?

We believe the best customer is an educated customer. We want you to get exactly what you need, at the best price possible for the quality. In two decades of selling shutters, we have hundreds of satisfied customers in the Agoura Hills, Calabasas, Malibu, Westlake Village & Thousand Oaks area. This article explains what you should know before you buy shutters.
1. You Get What You Pay For with Shutters
Shutters are like cars, houses, jewelry or anything else – you get what you pay for! That doesn't mean that you can't find a "good deal" or a "sale". (In fact we are having a SALE right now.) But it does mean that if you buy cheap shutters you will get cheap quality. And cheap quality shutters not only will look inferior when they are on your windows, they can literally fall apart after just normal usage.
2. Understand Material Differences When Buying Shutters
Shutters come in a variety of materials at a variety of price points. Shutters – listed here in order of quality – can be made of: Vinyl, Faux Wood, Engineered Wood, Bass Wood or Hardwood. Engineered wood is "glued together" to look like wood, but is not as durable as Bass Wood or Hardwood – and it cannot be stained. When buying shutters make sure you understand what material it is made from and compare it's price to other shutters made from the same quality of material. To learn more about shutter materials, CLICK HERE.
3. What About FREE INSTALLATION of Shutters?
You've heard it before: "there's no such thing as free lunch". The same thing applies to shutters. Big chains usually offer "free installation" as a hook to get in your door – and then mark-up the shutter (or sell you a poorer quality shutter) to cover their installation expense. Free Installation can actually cost you MORE in the long run, because "services" (including installation) are NOT taxable, while "goods" (including shutters) are taxable. So you may actually pay more in taxes if your "free installation" cost is built into your shutter price.
4. Shutters Should Be Made in the USA!
Many other shutter companies use shutters that are manufactured overseas. This can lead long delivery waits. Many people in California who have purchased shutters from OTHER shutter companies have literally been waiting MONTHS for their shutters to arrive, because of the dock strikes and shipping delays. All of OUR shades are MADE IN AMERICA. When you order from us, your shutter components are in stock and ready to be custom made into shutters for you. With US Made shutters there are no shipping delays caused by overseas manufacturers.
5. How Long Is the Shutter Warranty?
When you consider purchasing shutters, ask the company what the warranty period is on their shutters. Many shutter companies only offer a 2 or 3 year warranty. We offer a full 10 year manufacturers warranty on all of our shutters!
6. Do the Shutters Meet ALL EPA Standards?
This is another advantage to buying American Made shutters. When shutters are made in the USA they must meet the safety and quality standards of the EPA. ALL of our shutters are Made In the USA and meet or exceed ALL EPA standards.
7. Are Your Shutters Formaldehyde Free?
Sadly, some shutters that are imported from overseas do not meet US safety and health regulations – and may contain formaldehyde or other dangerous chemicals. All of our shutters are 100% formaldehyde-free and contain no harmful chemicals that will "off-gas" in your house.
8. SEE Before You Buy Shutters – In a Showroom!
3 Day Blinds and other mobile "in home only" shutter companies do NOT have a showroom where you can see full size examples of shutters. When selecting your shutters from a tiny sample it can be difficult to visualize what they will look like full size! Would you buy a dress based only on seeing a small swatch of its fabric? When you buy "local" from an area business with an actual showroom, you can see the style and quality of the shutters you select before you buy! Additionally, when you buy from a showroom you have a physical location in your area where you know you can find assistance in the future, should you ever need it!
Compare Apple to Apples When Buying Shutters 
As you can see, all shutters – and all shutter companies – are NOT created equal! Please use this checklist when you are considering buying shutters, to make sure that the shutters you purchase are American Made, reliable, durable, health-safe, and warranteed – so that you get the most for your money.
Whether your budget is big or small we can find the perfect shutters for your home. we guarantee that you will not find better quality shutters for a lower price anywhere.
Calabasas & Malibu Area's Best Shutters
The Blind and Drapery Showroom has widest selection of shutters in Westlake Village, Agoura Hills, Calabasas, Malibu and Ventura County.
Every shutter we offer is custom manufactured to your exact specifications – in widths from a narrow 10 inches to a wide 312 inches. We have plantation shutters for virtually every window and door size, and every budget!
We will come to your Westlake Village, Agoura Hills, Calabasas, Malibu or Ventura County home, and help you select the shutters and other window treatments that will bring new life to your home in 2018 and for years to come!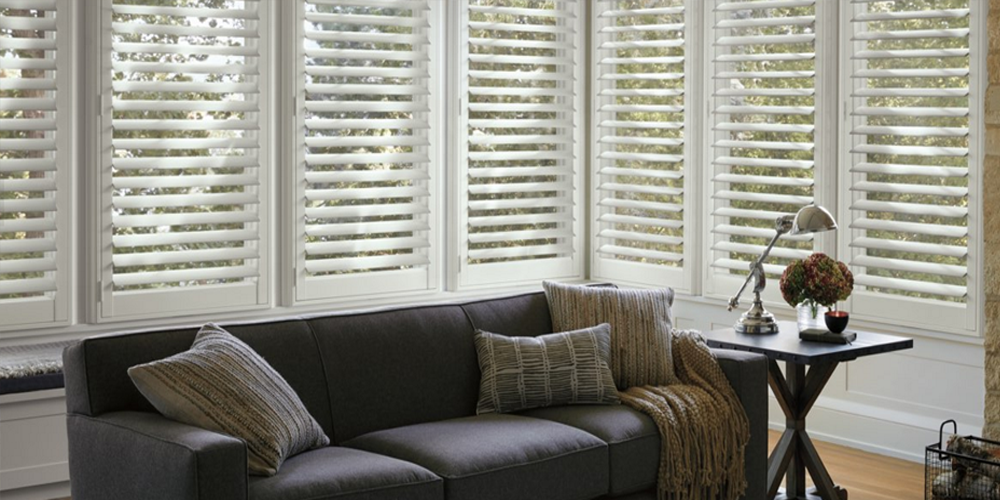 SHUTTER BLOG
Thank you for visiting our blog, where we keep you updated on the latest news and trends in window shades, blinds, shutters and draperies. 
Schedule a free in-home consultation to see the widest selection of high quality, affordable window treatments in Agoura Hills, Westlake Village, Calabasas, Malibu, Thousand Oaks and Ventura County