Hunter Douglas "
Green

" Window Shades Win Innovation Awards

Hunter Douglas has long been recognized for their committment to innovative technologies and improved solutions in the window shade arena. This year they took that level of innovation to new heights and won three major "Innovation Award"  for outstanding technical development.

R+T is the world's leading trade fair for window shades, roller shutters, and sun protection systems. This is the tenth year that R+T's Innovation Award has been given. It's aim is to encourage and reward manufacturers to go beyond the status quo, and bring better solutions to market. R +T  Innovation Award recipients are selected by an international jury of experts for outstanding and innovative technical development.

This year Hunter Douglas won three R+T Innovation Awards: two awards for their eco-friendly GreenScreen Sea-Tex™ and one for their Luxaflex® Pirouette® Shades.

"Hunter Douglas is proud to have won three R+T awards … for our new product innovations" said  Ruud Bekendam – Marketing Manager of Hunter Douglas. "Hunter Douglas is committed to … developing new product solutions whilst contributing to a more sustainable world".
Green

Screen Sea-Tex™ Window Shades
Hunter Douglas GreenScreen Sea-Tex™ window  shade fabric is the world's first sunscreen fabric made from 50% recycled ocean plastic waste. In 2018 Hunter Douglas was awarded two innovation awards – for "Technical Textiles" and "Special Energy Efficiency" – for this amazing fabric.
Clean up the plastic in the ocean is one of the world's most pressing environmental concerns. Sadly, all of the discarded he plastic in the Pacific Ocean has created a kind of 'plastic soup' that covers more than 5 million square miles – and which would take deveral hundred years to break down.
GreenScreen Sea-Tex™ yarns are made from this discarded ocean plastic that hase been collected by the Waterkeeper Alliance, an international group who manages beach clean-up initiatives. Almost 100% of the plastic shoreline trash collected is used to make GreenScreen Sea-Tex™ yarns!
Not only is GreenScreen Sea-Tex™ fabric sustainable – it is also flame retardant, energy-efficient, PVC-free and halogen-free!
In addition to winning R+T's Innovation Award, GreenScreen Sea-Tex™ window shade fabric was awarded the Oeko-Tex Standard 100 Label and GREENGUARD Certification.
GreenScreen Sea-Tex™ window shade fabric is clear evidence of Hunter Douglas' commitment to innovative and sustainable product development.
Luxaflex® Pirouette®

Green

Window Shades
Hunter Douglas was allso awarded the R+T "Special Design Award", for their innovative Luxaflex® Pirouette® Shades.
This new system of interior sun protection more effectively filters glare and UV rays – protecting furnishings, artwork and floor coverings from fading.
This unique design also transforms harsh exterior light by diffusing it and spreading it evenly throughout a room. The result is actually maximized daylight hours, which substantially reduces the need for artificial lighting in a home.
And because less lighting means less energy usage, these window shades lower homeowners utility bills while benefitting the planet!
Westlake Village Best

Green

Window Shade Installers
The Blind and Drapery Showroom has widest selection of shutters in Westlake Village, Agoura Hills, Calabasas, Malibu and Ventura County.
Every window shade we offer is custom manufactured to your exact specifications. We have window shades, blinds and shutters for virtually every window and door size, and every budget!
We will come to your home, and help you select the window shades and other window treatments that will bring new life to your home in 2018 and for years to come!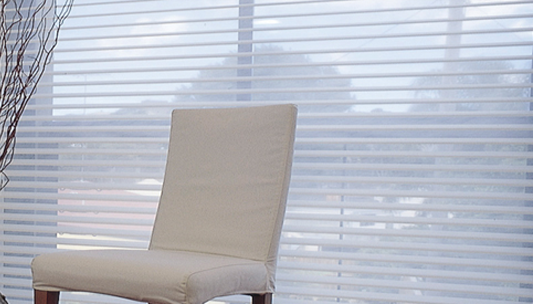 WINDOW SHADE BLOG
Thank you for visiting our blog, where we keep you updated on the latest news and trends in window shades, blinds, shutters and draperies. 
Schedule a free in-home consultation to see the widest selection of high quality, affordable window treatments in Agoura Hills, Westlake Village, Calabasas, Malibu, Thousand Oaks and Ventura County
Authorized Dealer For:
HUNTER DOUGLAS
•
SKANDIA
•
COMFORTEX
•
JC WINDOW FASHIONS
WINDOW SHADES

 

•

WINDOW BLINDS

 

•

SHUTTERS 

•

DRAPERY 

• 

MOTORIZATION
Call 818-598-0440 or 805-368-1208 to schedule your free, in-home window treatment consultation.
WE BEAT 3 DAY BLINDS, COSTCO, HOME DEPOT & LOWES EVERY TIME!
Our window treatment designers will come to your home in: Agoura Hills, Calabasas, Westlake Village, Hidden Hills, Chatsworth, Camarillo, Malibu, Ventura, Topanga,
Thousand Oaks, West Hills, Oxnard, Oak Park, Somis, Montecito, Carpinteria, Santa Barbara, Newbury Park, Moorpark, Northridge, Ojai, Simi Valley, & Port Hueneme.