Shutters for Different Architectural Styles
–
What's YOUR home's architectural style?
Different styles of windows and window treatments are associated with different architectural eras – both traditional and modern. So it is essential to choose window treatments that complement, rather than clash with, the design of your home.
Unfortunately, many window treatment sellers and installers don't understand the architectural integrity of a home – and install window treatments that contradict the original style of the house.
At the Blind & Drapery Showroom, we understand, respect and honor the importance of maintaining architectural consistency in your home. We thoughtfully and skillfully help you select the best window treatments that are right for your home's style.
Below we discuss some of the more popular architectural design styles that pair well with shutters. Take a look and decide: What's YOUR shutter style?
AMERICAN DÉCOR
– 
Thousand Oaks Shutters –

Colonial Style Shutters

Colonial Style is what most people think of when they think American style décor. Elegant and traditional, colonial style focuses on elegant yet traditional lines. If you like "Ethan Allen" furniture, then your style may be Colonial.

Shutters are an important part of Colonial décor. Typically, Colonial décor calls for shutters of darker stains, such as cherry or mahogany. White painted shutters may be the perfect décor element for a Colonial Kitchen.
Thousand Oaks Shutters – Southwestern Style

Another thoroughly American design style is Southwestern. This interior design theme typically in incorporates a pastel color palette and lighter colored wood. Shutters are the perfect window treatment for a Southwestern style of design – especially when stained a lighter color.
Thousand Oaks Shutters –

Shaker Style Shutters

Shaker style is the third truly American design style. Typically Shaker design includes simplistic lines and furniture made from quality wood. Wood shutters are the perfect window treatment to compliment the rich woods of Shaker style.
ARTS & CRAFTS DÉCOR
–  
The arts and crafts movement flourished between 1860 to 1910. European in origin, arts and crafts décor is known for high quality, well made, handcrafted goods.
Thousand Oaks Shutters –

Art Nouveau Style Shutters

Art Nouveau was the first 20th Century modern style. Art nouveau took its design cues from nature rather than classical architecture. Handcrafted, natural wood shutters and blinds fit perfectly with the nature-inspired themes of Art Nouveau.
Thousand Oaks Shutters –

Art Deco Style Shutters

Art deco interior design originated during the period 1908 through 1935. Originally introduced in Paris, art deco style soon moved through Europe and into the US. Sporting clean geometric shapes and a cool color pallet of silver and turquoise, art deco remains as classic today as it was in the 1930s.

If you own a classic art deco style home, built between 1908 and 1935, we offer art deco inspired shutter designs that match your lovely décor.
CONTEMPORARY DECOR
–  
Contemporary interior design was introduced into theUS in the 50's and early 60's. Featuring straight lines or beautifully curved surfaces, contemporary style takes its cues from what is happening in contemporary society: including fashion and technology.
Thousand Oaks Shutters –

Scandinavian Style Shutters

Scandinavian Modern style is a subset of contemporary style, born from the basic principles of modernism. Traditional materials – particularly wood – are fused with modern style.

Light colored wood stain is the hallmark of Scandinavian design. We offer a wide variety of shutters in light colored stains to match or compliment modern Scandinavian style.
Thousand Oaks Shutters –

Retro Style Shutters

Retro interior design spans design ideas inspired by three decades: the 50's, 60's and 70's. retro design can be understated or quite jarring! Born out of the sensibilities of the time, retro encompasses everything from "ray gun gothic" to "pop art" to the "psychedelic".

Brightly painted shutters – reds, oranges, turquoises – fit perfectly with retro décor!
We Have the Largest Selection of Shutters in Thousand Oaks
Call the Blind & Drapery Showroom to schedule an appointment with an interior designer who will help you determine your "shutter style".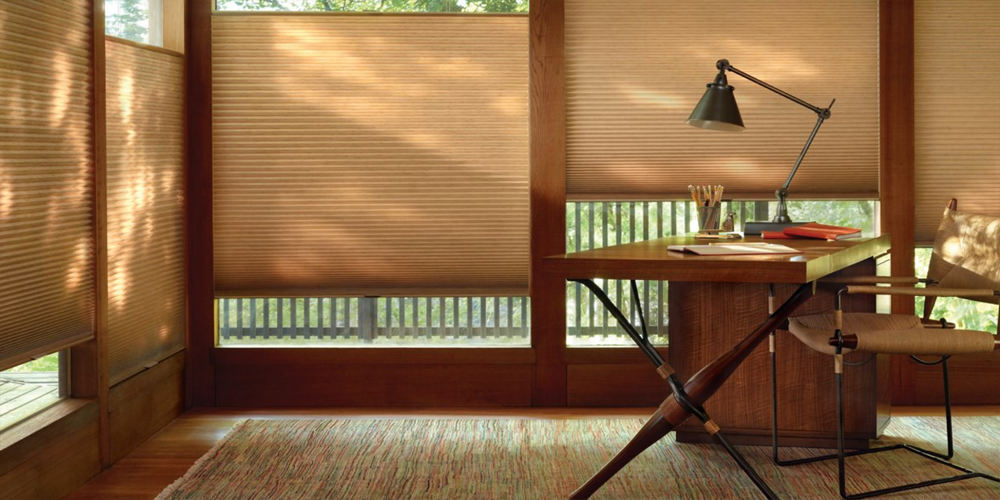 WINDOW TREATMENT BLOG
Thank you for visiting our blog, where we keep you updated on the latest news and trends in window shades, blinds, shutters and draperies. 
Schedule a free in-home consultation to see the widest selection of high quality, affordable window treatments in Agoura Hills, Westlake Village, Calabasas, Malibu, Thousand Oaks and Ventura County.
Authorized Dealer For:
HUNTER DOUGLAS
•
SKANDIA
•
COMFORTEX
•
JC WINDOW FASHIONS
WINDOW SHADES

 

•

WINDOW BLINDS

 

•

SHUTTERS 

•

DRAPERY 

• 

MOTORIZATION
Call 818-598-0440 or 805-368-1208 to schedule your free, in-home window treatment consultation.
WE BEAT 3 DAY BLINDS, COSTCO, HOME DEPOT & LOWES EVERY TIME!
Our window treatment designers will come to your home in: Agoura Hills, Calabasas, Westlake Village, Hidden Hills, Chatsworth, Camarillo, Malibu, Ventura, Topanga,
Thousand Oaks, West Hills, Oxnard, Oak Park, Somis, Montecito, Carpinteria, Santa Barbara, Newbury Park, Moorpark, Northridge, Ojai, Simi Valley, & Port Hueneme.